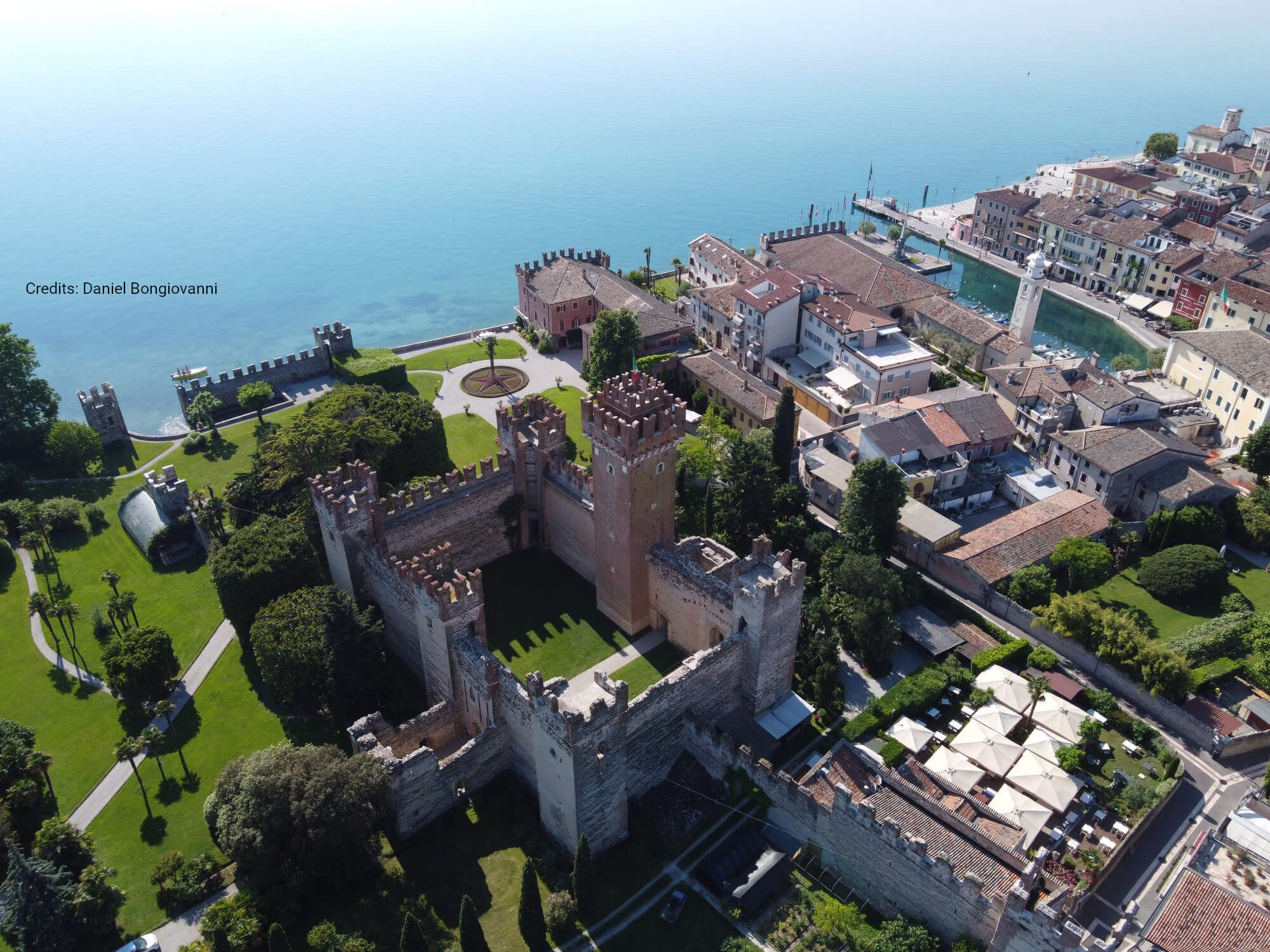 Coming from the southern part of the lake and the main road known as the Gardesana, the image that will make you understand that you have arrived in Lazise, is the magnificent Scaliger Castle. Built between 1375 and 1381, belonging to the complex of defensive works of the Verona area. Following it with your eyes, you will arrive in one of the main streets that leads into the center of the town, via Rosenheim. The name for this street derives from the German city twinned with Lazise. On the left of which you will find the majestic castle and in front of you an infinity of colorful flowers. These will allow you to walk this path even with your eyes closed as well as their scent will lead you straight to Porta Lion. If your visit is planned for during the coldest months, we definitely advise you to return between March and October.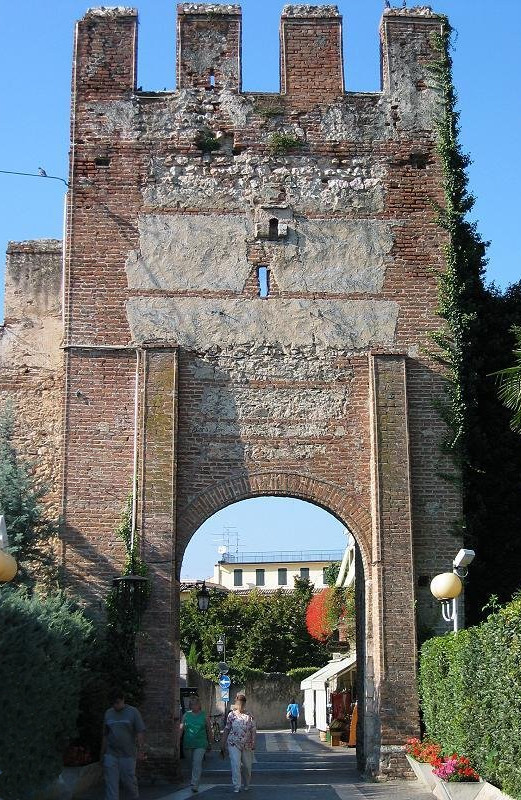 Porta Lion is one of the 3 entrances to the fortified town of Lazise. It takes its name thanks to the Lion of San Marco, symbol of the Serenissima Republic of Venice, in the internal part of the arch.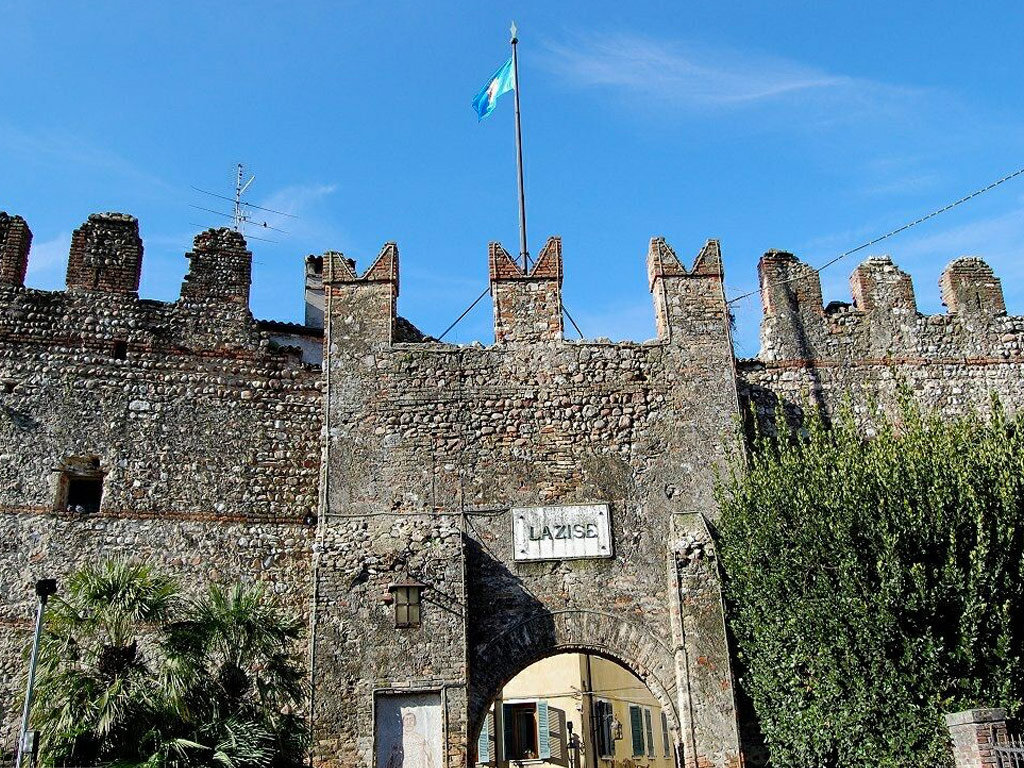 For those arriving from other directions, there will be two further doors to welcome them. Porta Superiore, commonly called Porta San Zeno, which was once the only functioning access. In fact, to control the accesses there was a guard where we today see the wayside shrine with the Madonna. Arriving at this gate, we recommend you stopping outside of it, as it is clearly visible that the gate tower is lower than the rest of the walls. Now you will ask yourself why … The Visconti along with the Gonzagas, after finally winning in 1400, the battle against the Venetians, to humiliate them, wanted to demonstrate their superiority by lowering the main door of Lazise.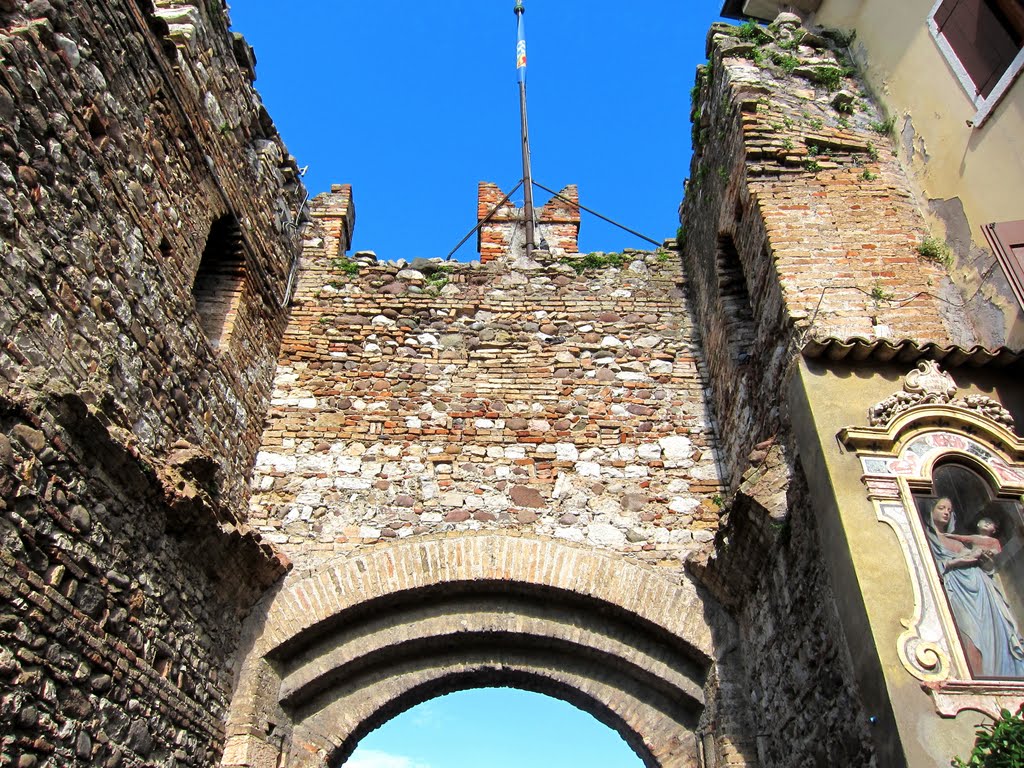 The third and last gate was built with the last section of the wall, immediately after Cansignorio's death, reason why it has been called Porta Cansignorio or Porta Nuova. Here, we recommend you observe it from outside. As the artillery shells during the war between Venice and the Visconti are still visible. Inside you can see a mosaic of one of the two patron saints of Lazise, San Martino. On the other side, internally, there is a bas-relief representing the Madonna rising from the waters of the stormy lake, commissioned by the mayor Macola in '55.
From the analysis of the construction techniques of the walls, the fortification of Lazise dates back to a single historical period, the late Scaligera. It includes 3 gates and 12 shielded towers, completed by the fortress and the military port. Furthermore, it has been discovered that towers were built before the walls, as these are not united with the walls.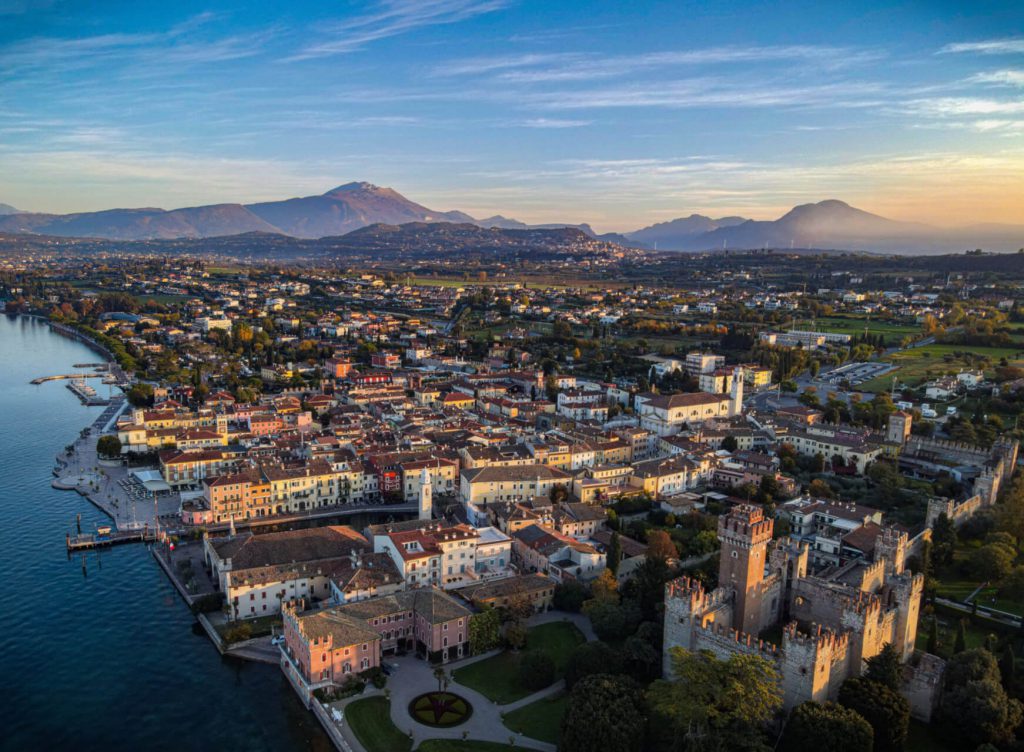 With the arrival of new technologies and war tactics, the castle lost its importance and was bought first by the community of Lazise and later by private families. Still privately owned.