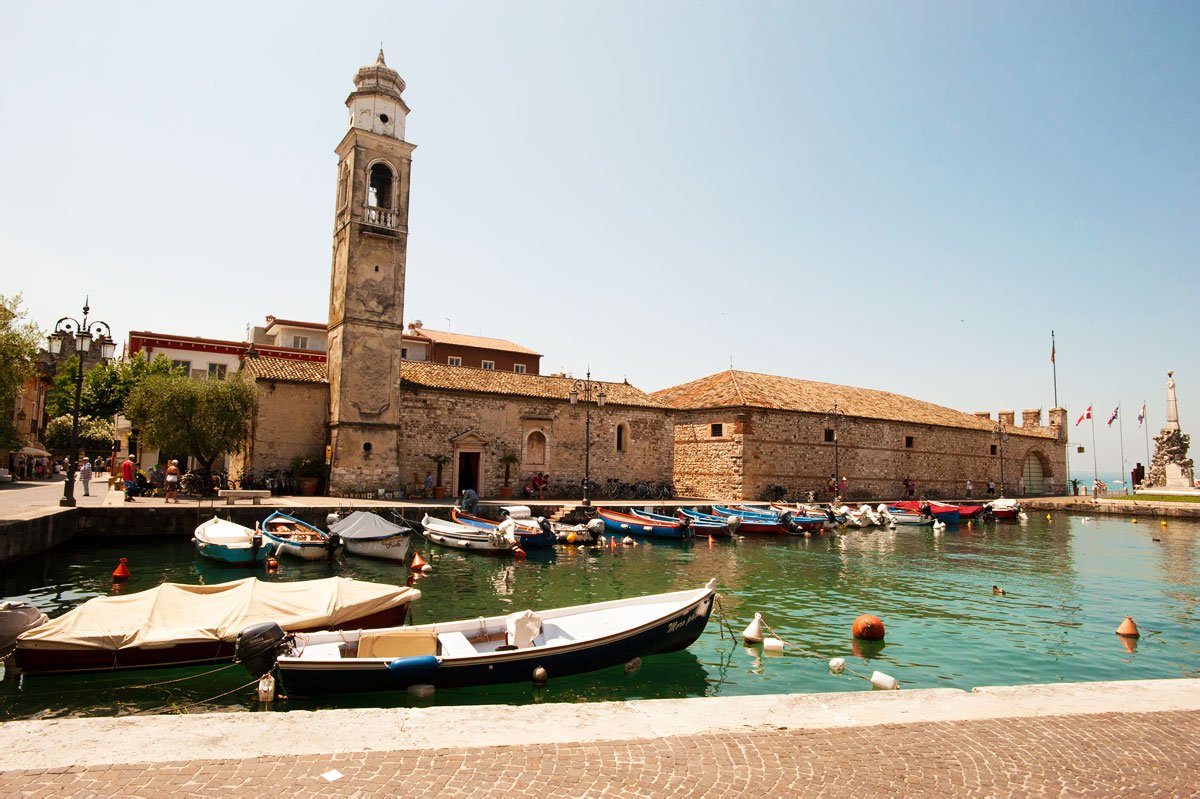 With its high white bell tower, the Roman church of San Nicoló, that along with the Dogana Veneta characterizes Portovecchio, is one of the most attraction of Lazise.
The church is dedicated to the patron saint of sailors and fishermen: St. Nicholas and it has been built in Romanesque style, dating back to the late 12th century.
During the centuries the church has undergone several important changes: first the earthquake in 1117 and then the fire in 1595, causing some damages especially to the apse and the steeple, which were both subsequently rebuilt.
In between the church and the Dogana, there was a small area with the function of administrative office, related to the business activities. In 1792 this area was demolished as it became a storage for fishing nets and a shelter for abandoned animals.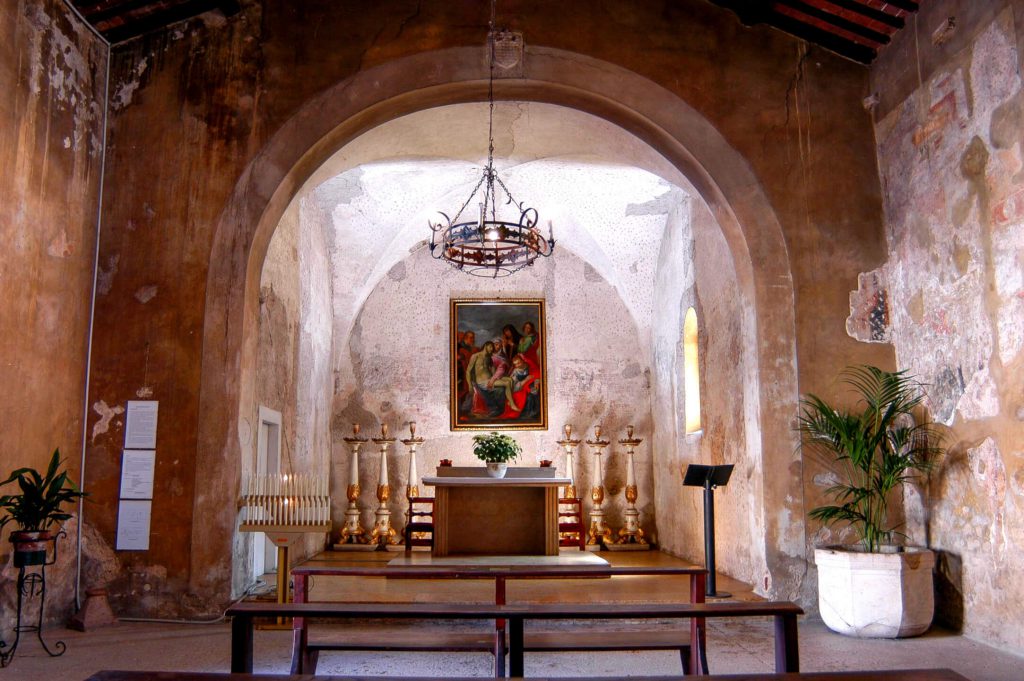 Due to the severe state of decay of this church, the Cardinal Luigi di Canossa decided to close it in 1879 and it remained this way until 1953, when the town hall restored and opened it again, dedicating the chapel to the memory of the Fallen.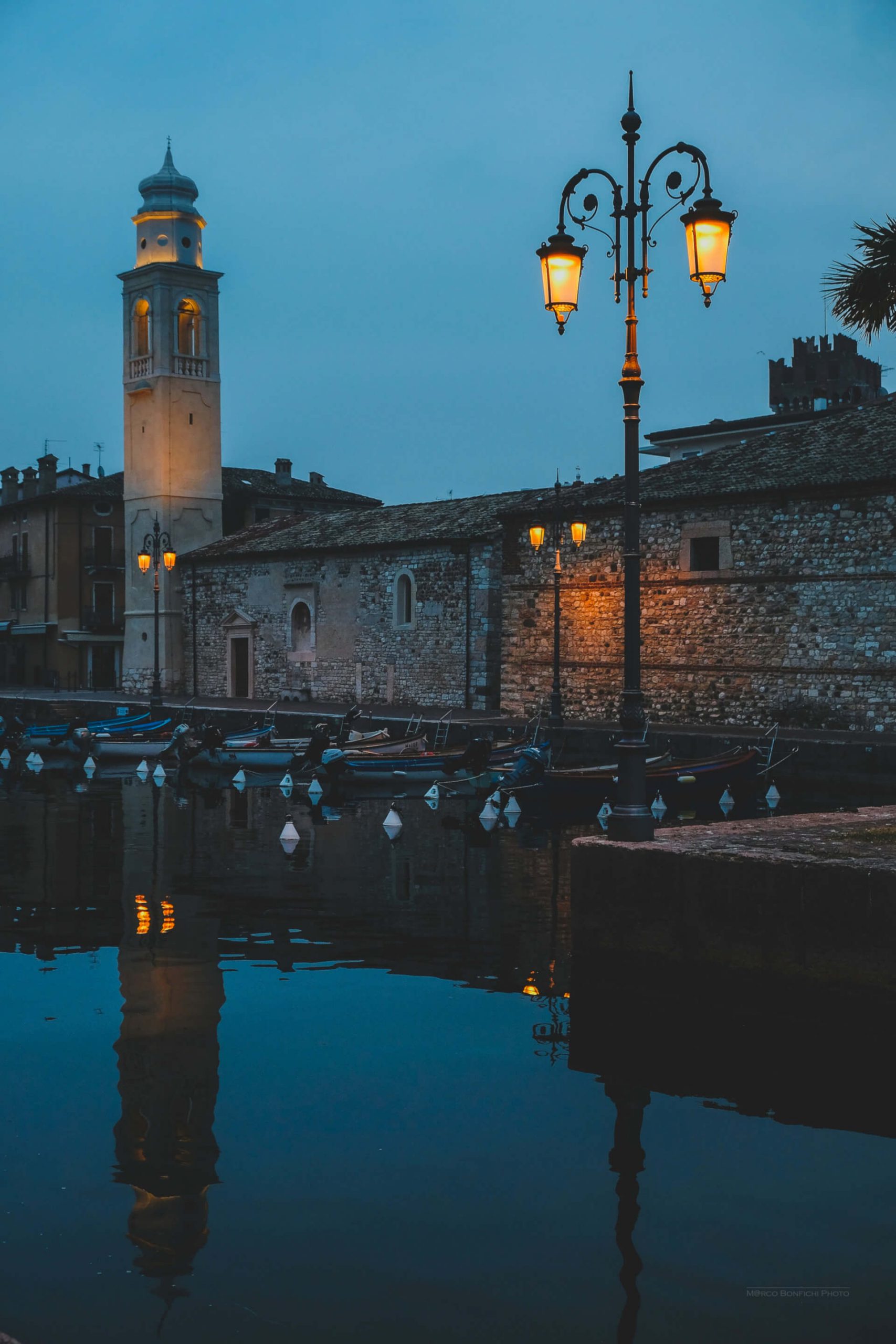 During restoration works, several parts of frescoes and works of art dating back to various ages were discovered. An example of these findings is the oil painting on canvas placed behind the altar, a gift from the Tabasini family to the Confraternity of St Nicholas another important finding is the fresco with the Madonna, in Byzantine style, of the outer tabernacle
.The latest restoration work started in May 2017 and was completed in August 2020. Thanks to which the little church has returned to its former splendour.